Is your anti-theft solution effective enough?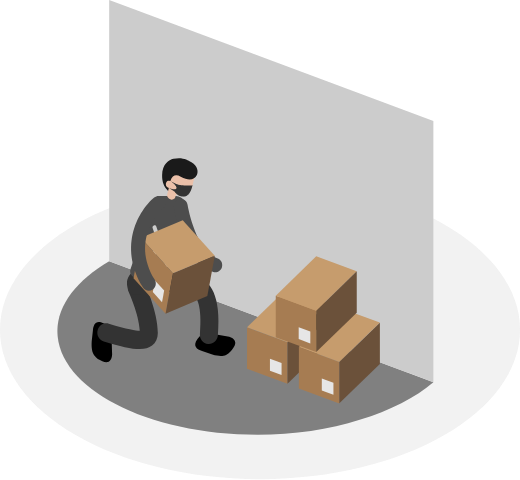 Will the store's goods, money and valuables be stolen?

- Low reliability and protection; risk of Coronavirus disease spread
- The store has already been installed with cameras, but the management still cannot rest assured at night
- worries about thieves being internal workers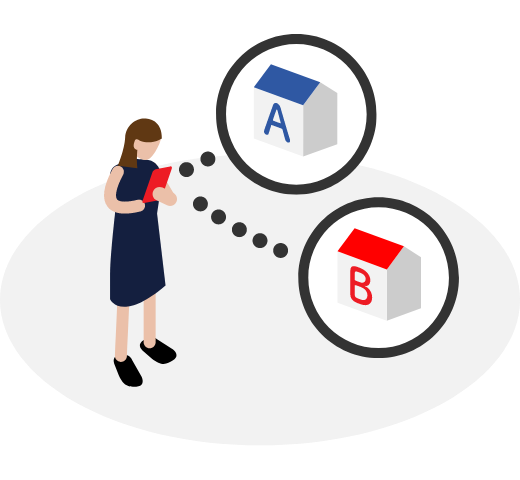 Want to monitor the situation inside the store remotely

- Want to monitor remotely to check if seasonal workers and security guards are working seriously
- Want to closely monitor activities related to cashier counters and product shelves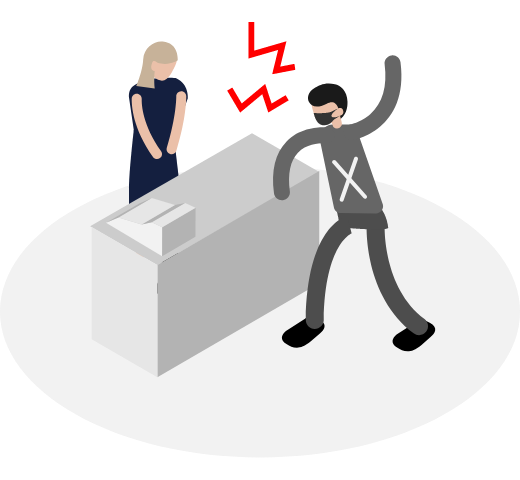 Worry about store staff being harassed by customers

Want to assign a female seasonal worker to be in charge of the night shift, but worry that she might be harassed by customers
We will advise and relieve all your insecurities about your security
SECOM solutions
Online alarm service

Instead of having static security guards or staff, the store should be monitored with an online anti-theft alarm system and panic button. If only management by key is applied, we can't know immediately when there is an intrusion. However, if the store is monitored by Secom's online anti-theft alarm system, whenever the alarm goes off, Secom's Control Center will dispatch an emergency response team to check or contact the customer's urgent contact list when needed. Panic button will be installed inside the store. Staff only need to press the button, the emergency signal will be transmitted to the SECOM control center.The customer can rest assured because even if there is an intrusion while the system is monitoring, the damages will be covered by burglary insurance.
Optimize the surveillance camera system

We can install new surveillance camera systems and also optimize existing camera systems by connecting them to our online surveillance service.
Access control system

This is a system that helps limit the access of store staff to areas where only the store manager or a few authorized workers may enter, such as the store manager's room or the warehouse.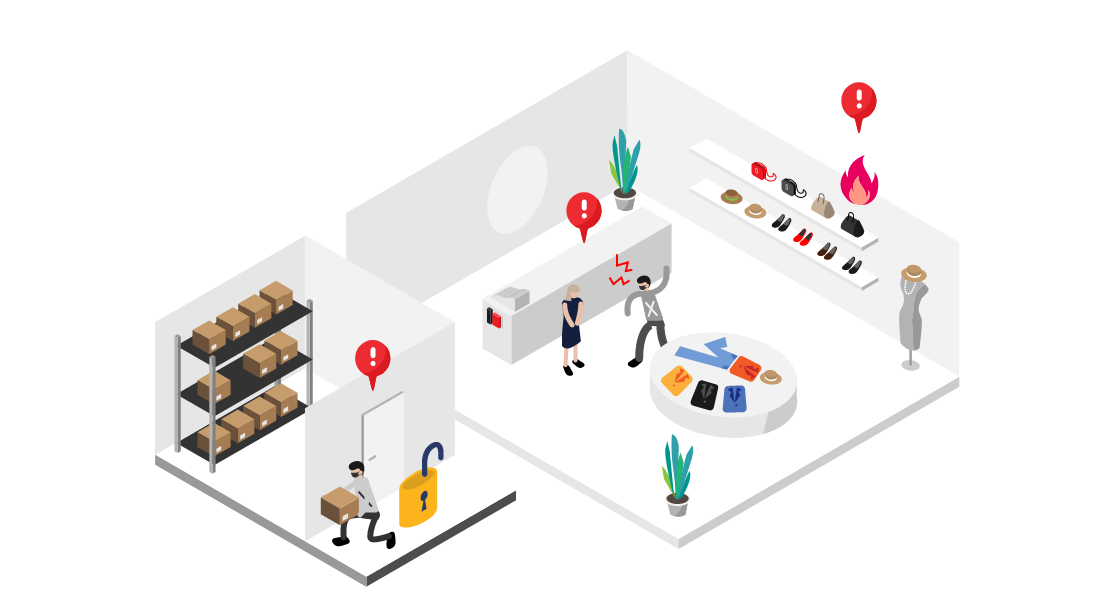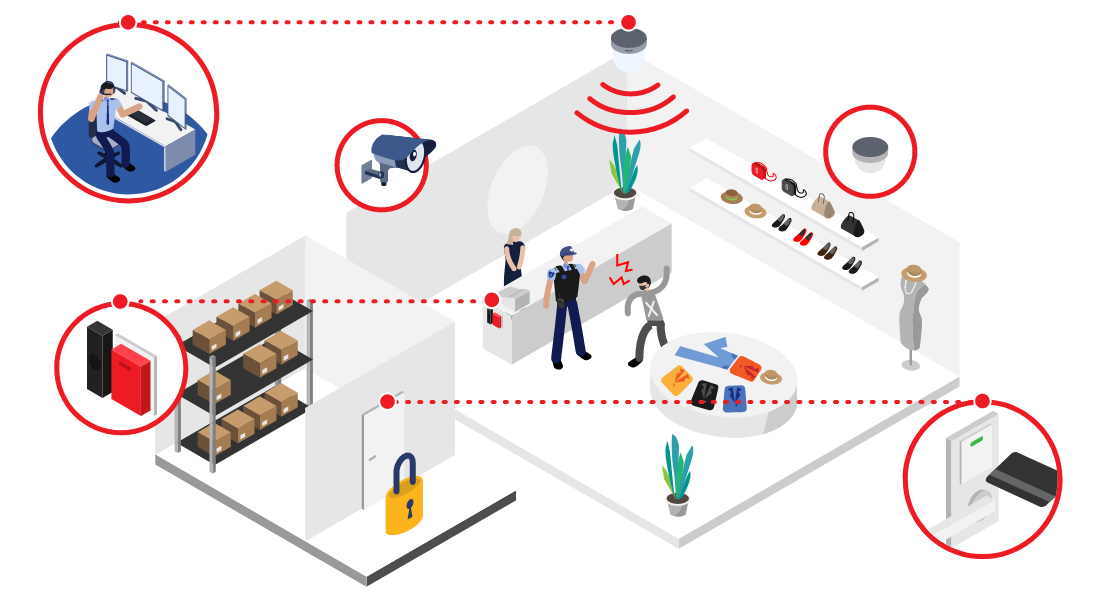 We do our best to
support you.
Customers who have effectively used
SECOM's services
Case
Customer A
(Stores selling electronic devices and phones)
Customer's needs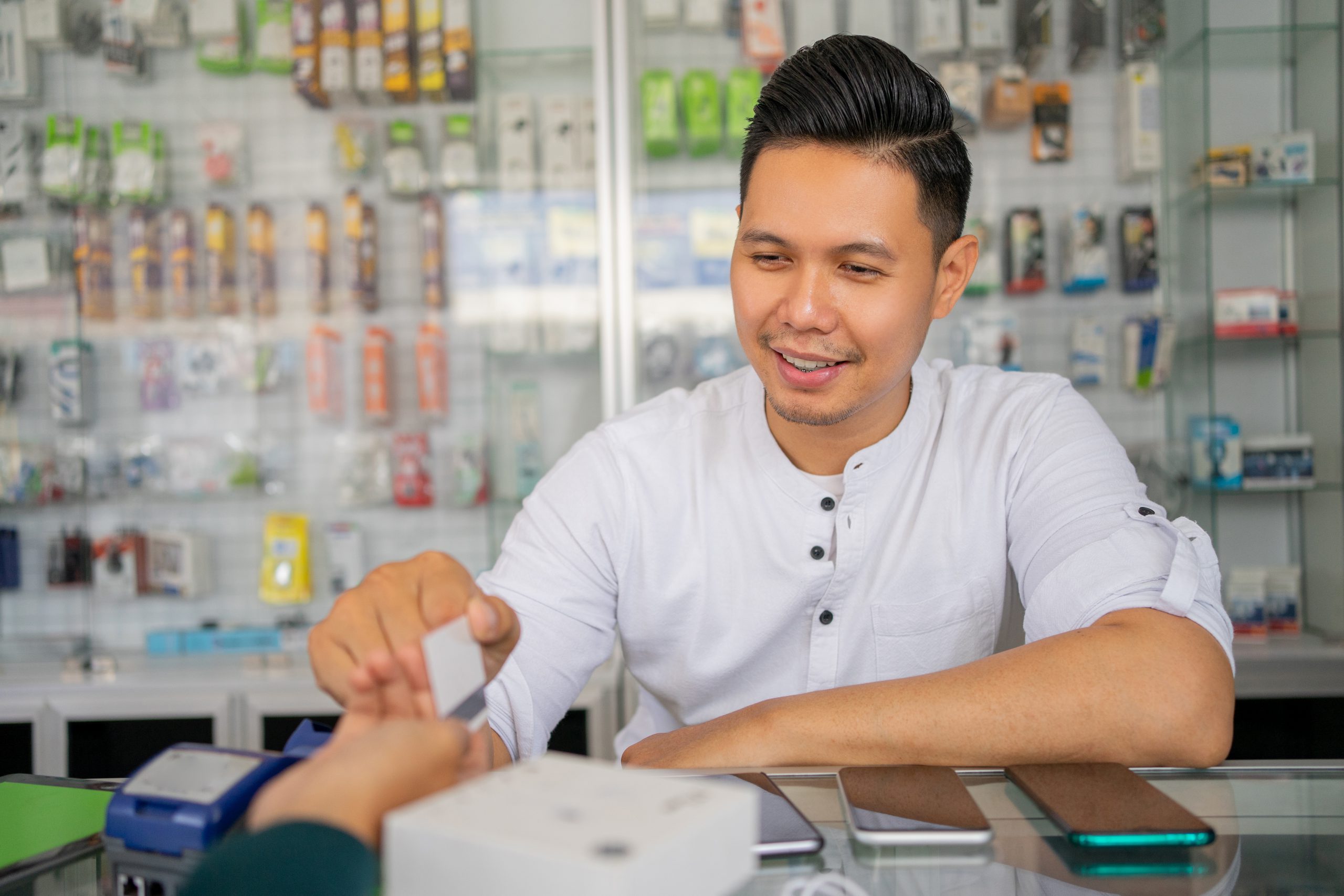 To ensure the security of the store at night, the customers wanted to have static security guards, but did not do so because they do not trust the security guards and fear the pandemic spread risk.
The solutions by Secom
Customer satisfaction
At first, we felt worried when no one stayed to protect the store, but Secom's service gave us complete peace of mind because the response personnel always quickly reach the site, and Secom contacts us in emergencies. Unlike before, we are worry-free as we do not need a static security guard in the store. The risk of internal security is also significantly reduced.
Case
Customer B
(Convenience store chain selling necessities)
Customer's needs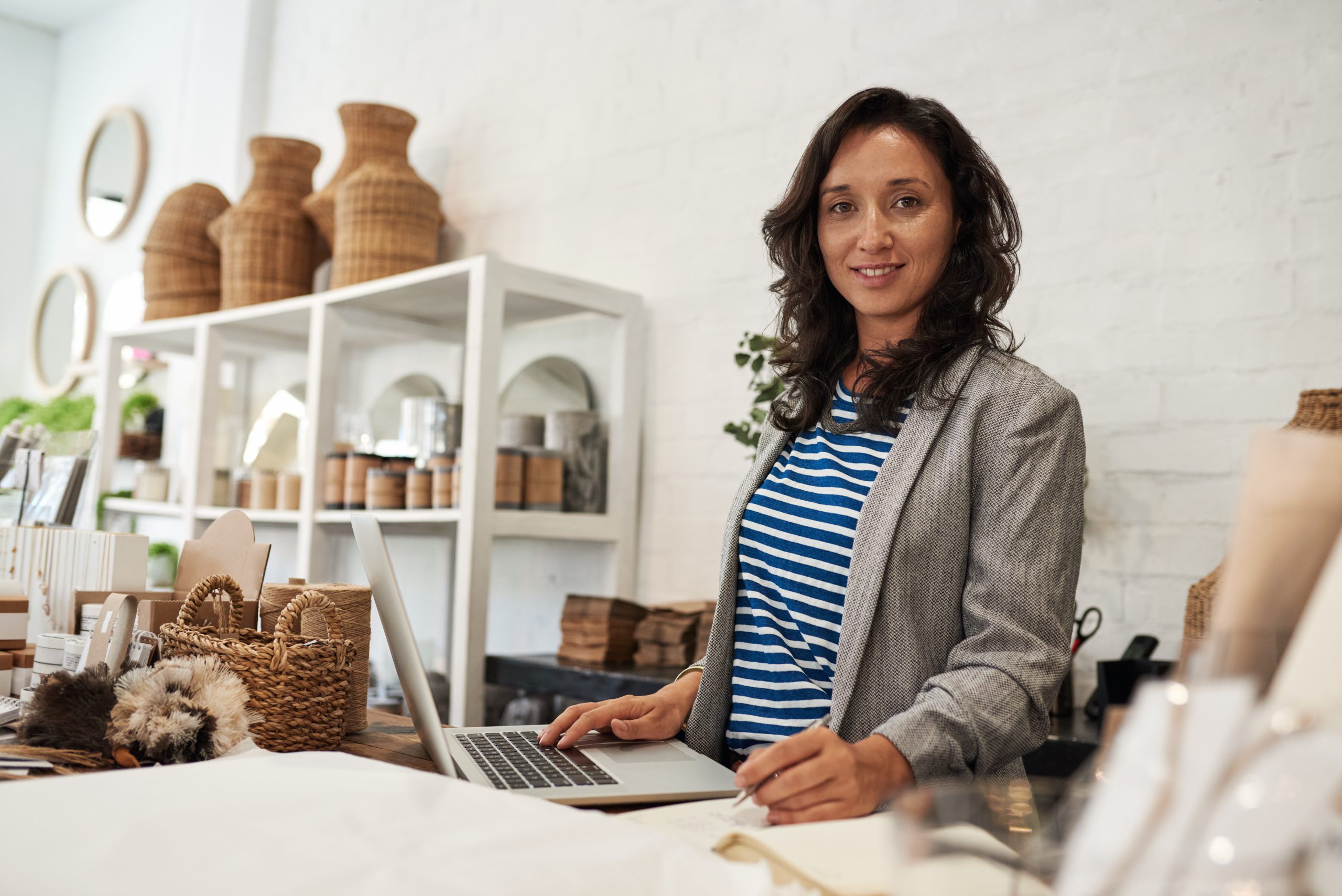 Need to manage a multi-store chain with security at an economic cost. Need to manage the store's opening and closing time.
The solutions by Secom
Customer satisfaction
We used night security guards, but since switching to SECOM's online alarm service, we have been able to easily monitor our stores and significantly reduce security costs. We are very satisfied.
Case
Customer C
(Supermarket)
Customer's needs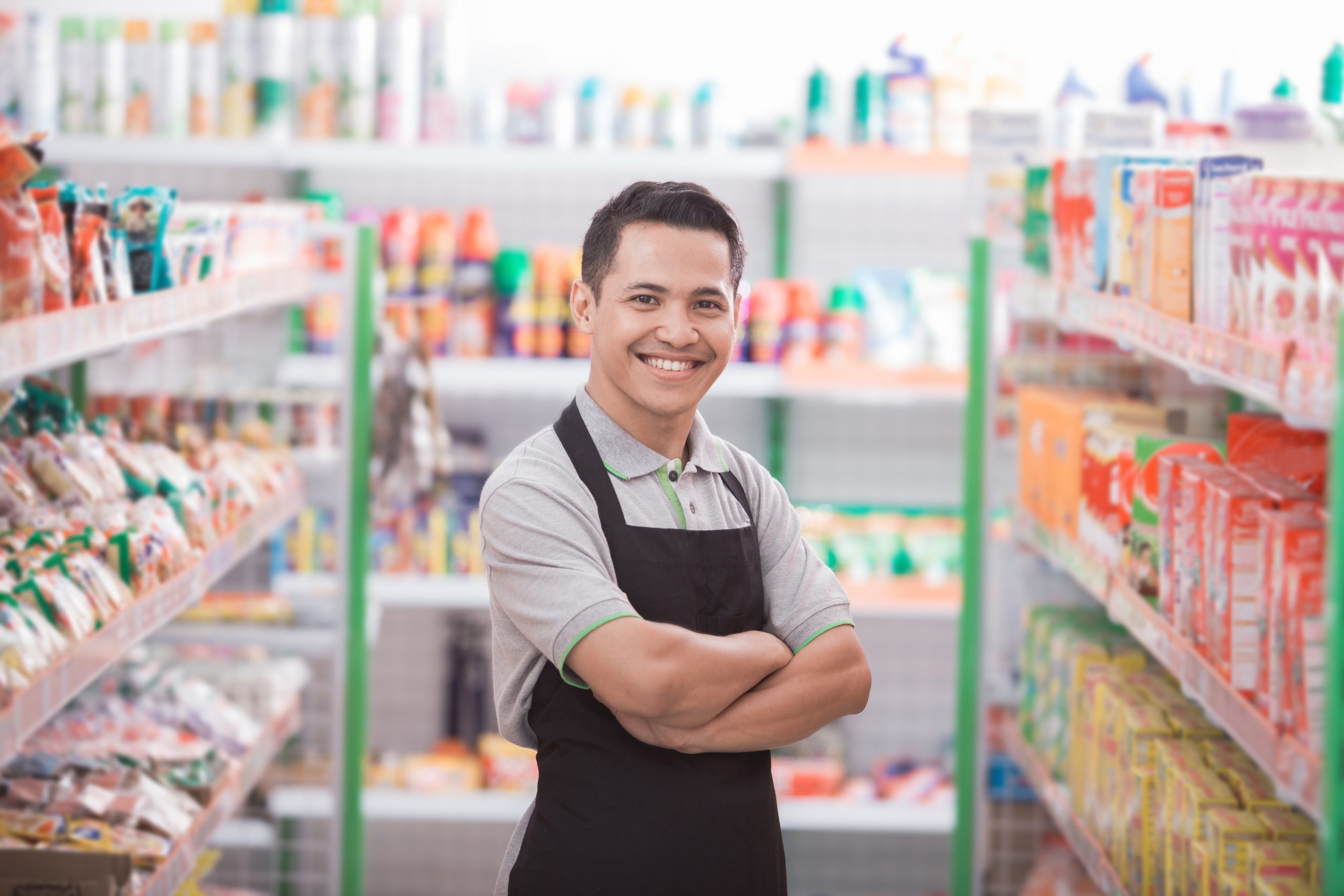 Want to remotely manage the operation of the stores, especially in emergency situations
The solutions by Secom
Customer satisfaction
Although there was already a camera system, we changed it and started remote monitoring and the management has been remarkably effective. With the online error monitoring service, when the system encounters errors such as being unable to save an image, the error signal will be transmitted to Secom's control center and Secom will notify us to handle it. In the working shifts with only female workers, they can work with peace of mind because if there is an incident, they only need to press the emergency button to notify the urgent situation.
Frequently asked questions
Does SECOM support small-sized companies with few workers?

Please rest assured that we are capable of serving all types of customers regardless of business line or size.
Is the monthly service fee costly?

Our service price is definitely lower than the cost of hiring a security guard. Please rest assured that we will provide a security solution that best suits your security environment.
To get a quote, is a physical visit to the store required?

Please rest assured that we can make a quote based on basic information that the customer provides at ease such as a shop layout.
What is SECOM PLUS service?

SECOM PLUS is Secom Vietnam newest Alarm service product adapted to customers digitalization requirement, combining our alarm service and CCTV system. With SECOM PLUS, customers can activate/deactivate their alarm system, and watch CCTV footage directly from their smartphone through an application.