Is your anti-theft solution effective enough?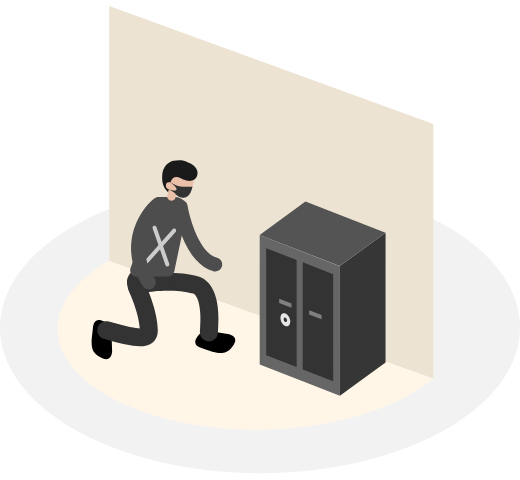 Worry about the risk of theft when away from home

- Store properties in a safe but still worry that the thief might steal the whole safe.
- Always feel insecure because it is impossible to completely trust the house helper and security guards. When going away on long vacations, even if you feel there might be a security problem, you can't come back to check.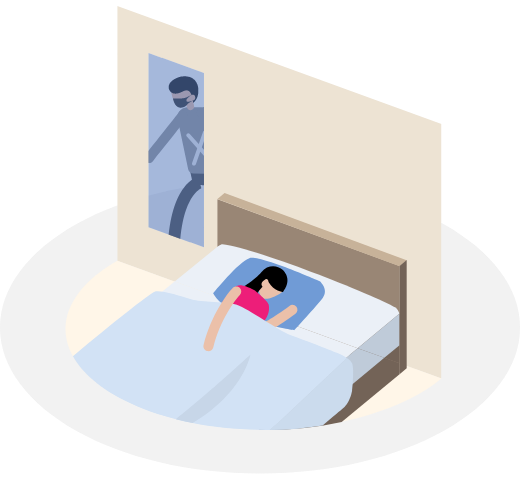 Worry about theft when away from home during long vacations

Want to feel secure when away from home for a long time. When away, the secure key is often kept by someone else – we cannot know the situation at home. It is only after getting home that we will know whether there has been an incident. That is one of the big worries homeowners often face.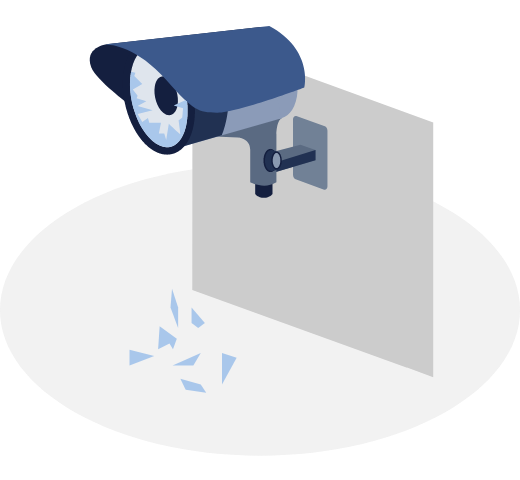 Feel uneasy even though the house has cameras installed

To monitor the home's situation while away, the homeowner has installed a surveillance camera system. However, there are still areas the cameras cannot see. The cameras can be damaged, lose signal or cannot observe 24/7, so the homeowner cannot immediately detect a security problem when it occurs.
We will advise and relieve all your insecurities about your security
SECOM solutions
Online anti-theft alarm service – surveillance camera installation

SECOM's online monitoring service can monitor essential indoor areas and safes. When an abnormal incident occurs, an alarm signal will be transmitted to the Control Center of SECOM and a security guard will be dispatched to the site. If necessary, SECOM will contact the customer directly through the emergency contact list. Moreover, when the surveillance system is in operation, the losses incurred will be compensated by SECOM's theft insurance. In addition, we will install security cameras in the necessary areas to capture images. The camera system helps customers observe remotely or check the situation and progress of the theft based on recorded images. SECOM is always looking for ways to reduce any security risks.
Surveillance camera

In addition, the installation of surveillance cameras is one of the security solutions proposed by Secom. The camera will be installed in important areas, so even if away, the homeowner still can monitor via mobile applications. In addition, images from the camera will be recorded and can used as evidence if an incident happens. This is an effective solution to help monitor and prevent security risks.
Surveillance camera and online alarm service

If we solely install surveillance cameras, we can only check the image of the incident after it has happened. But with an online alarm system, the alarm will go off as soon as an incident occurs; at that time, we also have camera extracts to understand the ongoing situation to minimize the damage caused by the theft.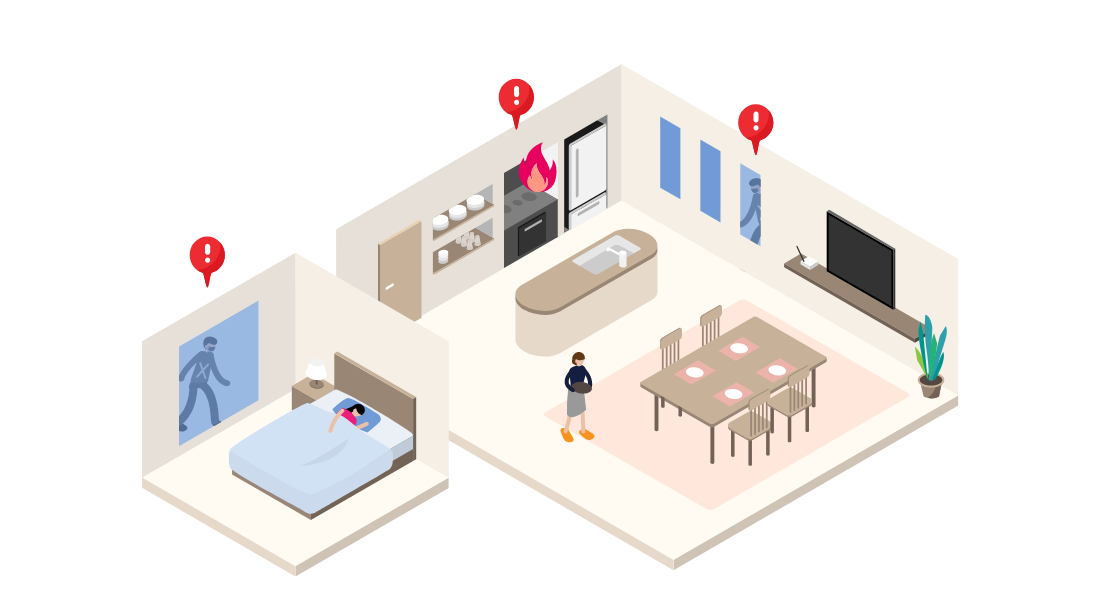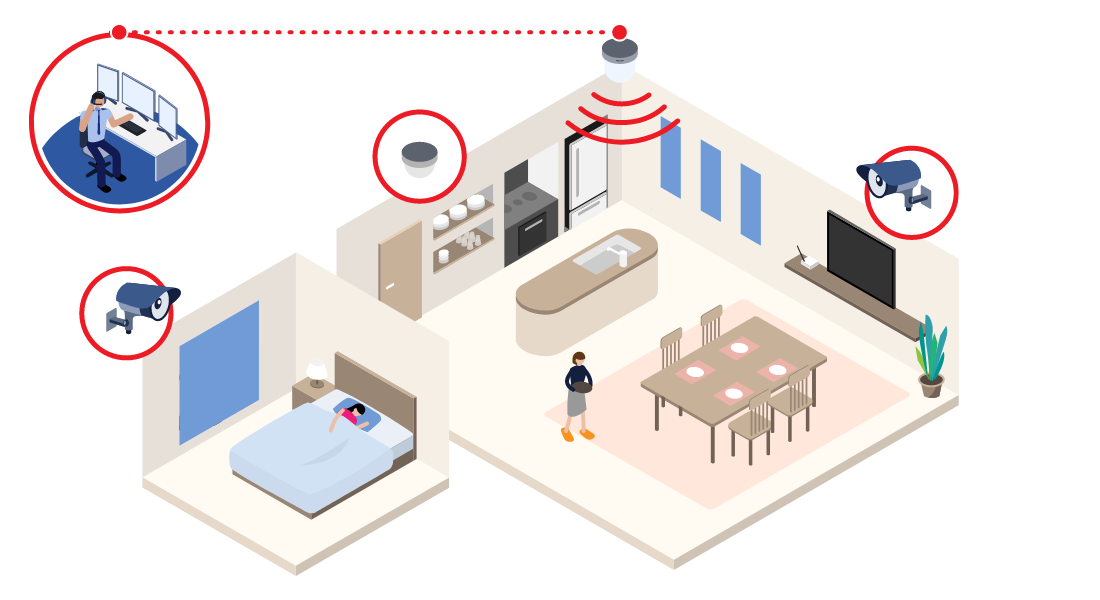 We do our best to
support you.
Customers who have effectively used
SECOM's services
Case
Customer A
(Private Home)
Customer's needs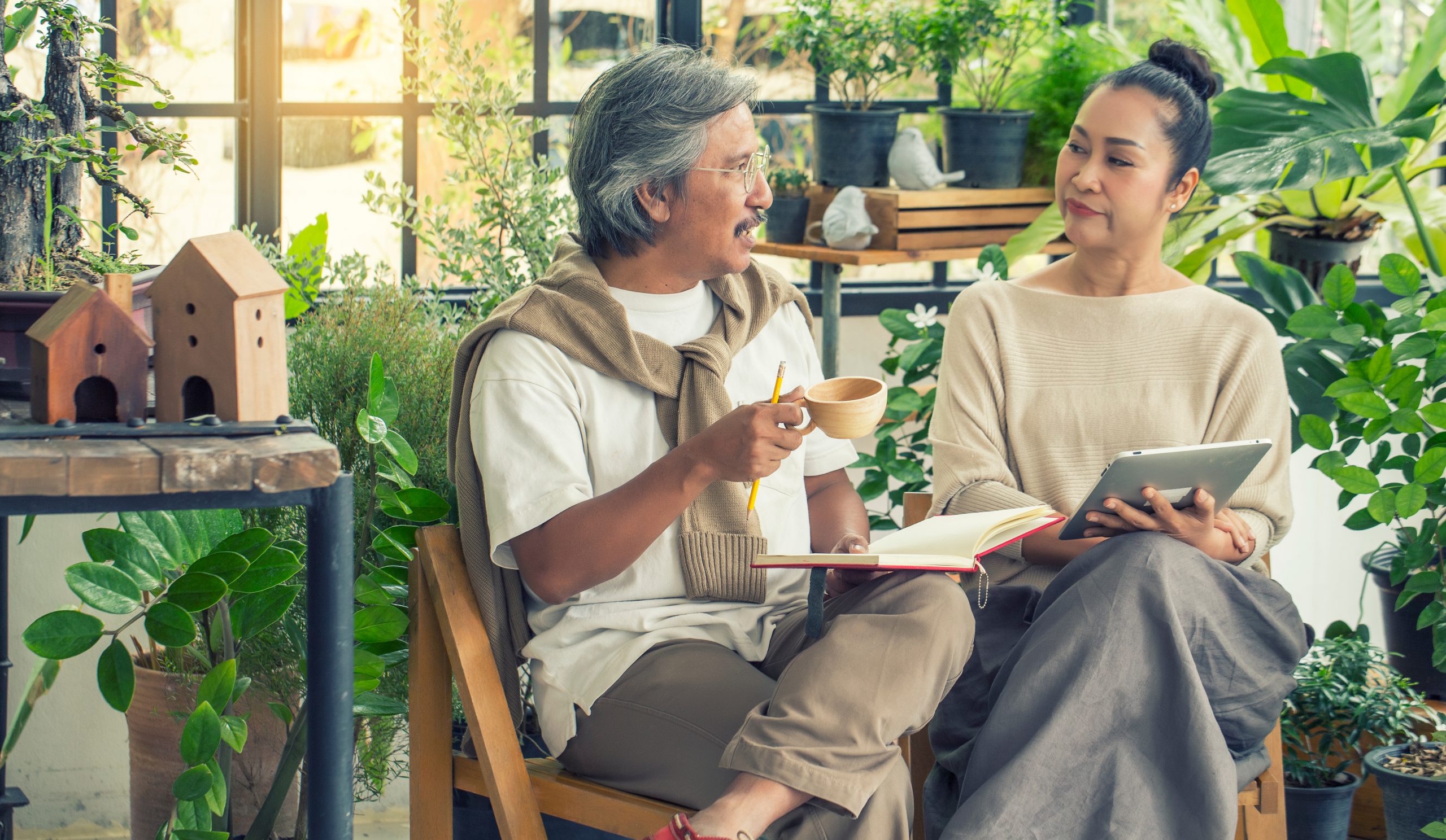 Worry about the security situation of the villa
The solutions by Secom
Customer satisfaction
We have a villa and only stay there during weekends. My wife and I have thought about hiring a security guard, but the cost is high, plus the security guard can't be completely trusted, so we haven't hired one yet. Because we love Japanese products and services, we have learned about SECOM, a Japanese security company. Thanks to sensors that can be monitored online, SECOM's security service is very reliable and can monitor for outside intrusions with an incredibly low cost. Although we are not at home, we feel really secure, it is so great that we have chosen SECOM.
Case
Customer B
(Customers living in apartments)
Customer's needs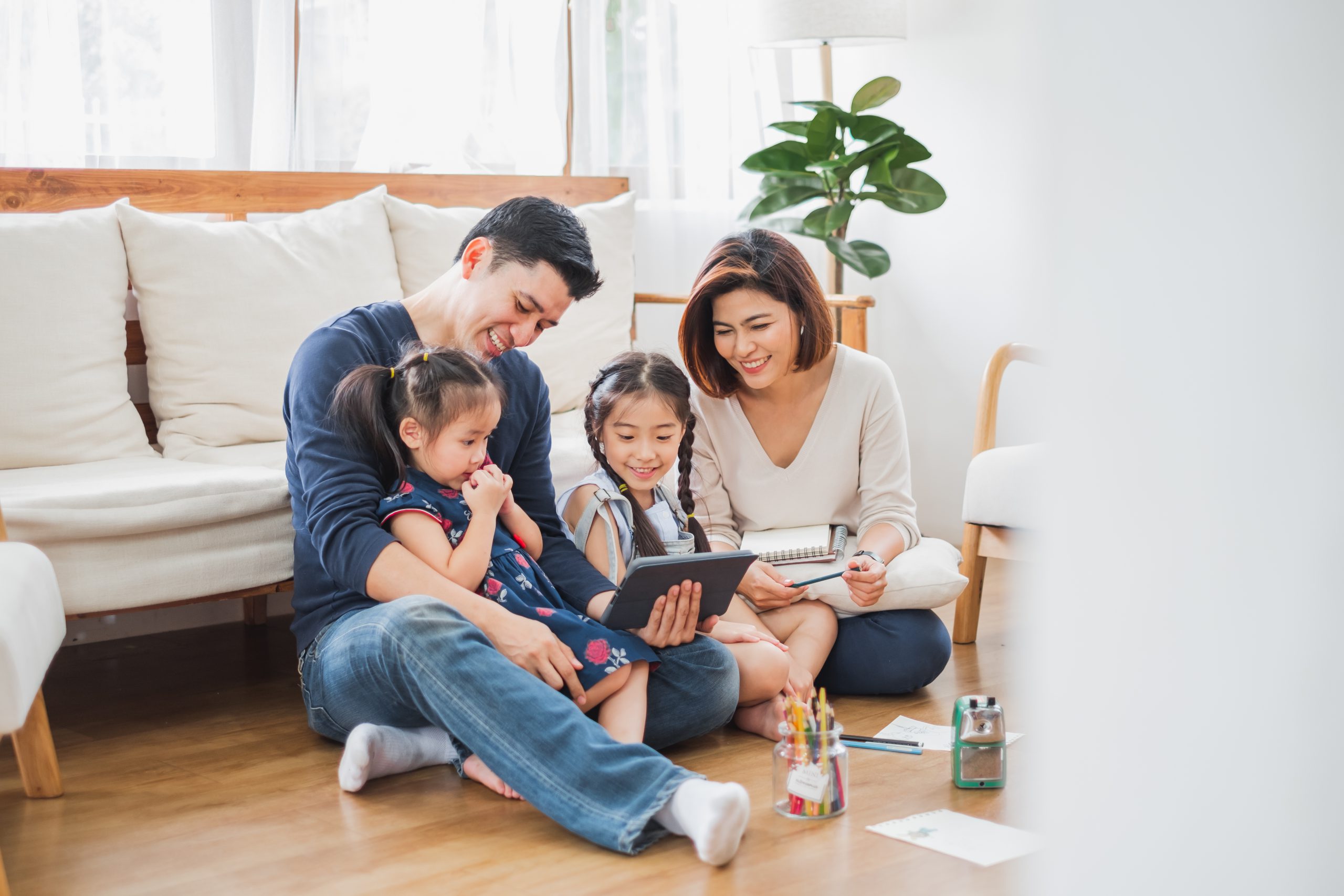 Customers have an apartment but always feel insecure about its security because the cleaning staff and the apartment management company also have extra keys to the house.
The solutions by Secom
Customer satisfaction
We are using the service with peace of mind because the system's switching on/off history is saved, and the operation is simple.
Case
Customer C
(Private Home)
Customer's needs
Customers want to install cameras but worry that they cannot contact warranty claims when something goes wrong and want to find a reputable company.
The solutions by Secom
Customer satisfaction
SECOM is always enthusiastic and careful in every operation from the quotation stage to the completion of the project, I think I made the right decision when choosing SECOM. Pipes and equipment are installed beautifully. The construction quality of SECOM is very good compared to other construction contractors I have ever known. With Japanese quality, I thought the price of SECOM would be very high, but when I received the quotation, I realized that the cost was not as high as I thought and I chose to receive a reliable service. SECOM's control center is always open 24 hours to give customers peace of mind.
Frequently asked questions
Approximate cost?

Service fees will vary depending on the size of each house. With simple information, such as length, width, and number of floors, we can calculate the service fee that you need to pay. Please do not hesitate to contact us.
Can the device be installed in any type of home?

If you're a tenant, we think you'll need to contact your landlord to confirm whether device installation is allowed
What is SECOM PLUS service?

SECOM PLUS is Secom Vietnam newest Alarm service product adapted to customers digitalization requirement, combining our alarm service and CCTV system. With SECOM PLUS, customers can activate/deactivate their alarm system, and watch CCTV footage directly from their smartphone through an application.