01
SECOM's Service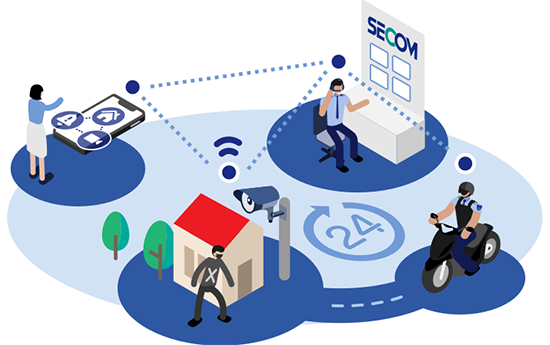 SECOM PLUS
Video Surveillance -
Alarm Monitoring service

New security solution intergrating Video Surveilance system and Alarm Monitoring bring safety and convenience to all customer. Customer can remote to Alarm system by application installed on smartphone. When system trigger alarm signal, short video footage of camera at premise also be sent as notification to help both Customer and Control Center of Secom can understand premise's status clearly.
02
SECOM security solutions
Factory/Warehouse
F&B Restaurant
Office
Retail store
Private Home
03
Why is Secom always the first choice?
Number of contracts using the group's online alarm monitoring service

3

,

512

,000
Diverse experience. Number of online contracts of branches outside Japan

979

,000
Number of branches across the globe

17
SECOM is always trusted and chosen
by many customers from diverse industries.
04
SECOM Safety and Security Column
05
Bring safety from Japan to the World.
With the ideal for the community, SECOM Group is currently providing security services to 17 countries and territories. Especially in 13 countries and territories in Asia, Europe and Australia, the number of contracts of online alarm monitoring and emergency response is more than 33 million. Our efficient, economic online alarm service is well received across the countries.
1962Japan
Japan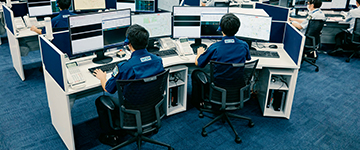 year

Established in 1962, SECOM is recognized as Japan's first security services provider.
1978Taiwan
Taiwan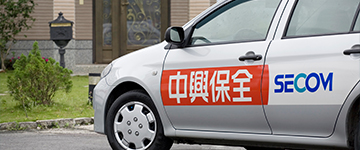 year

Established in 1978 with the cooperation of Gold Sun Group. Listed on the Taiwan Stock Exchange in 1993.
1981Korea
Korea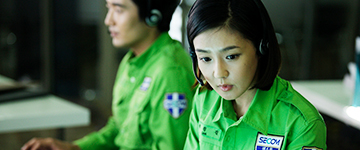 year

Established a joint venture with Samsung Corporation to open the company in 1981. In 1996, the company's shares were listed on the Korean stock exchange.
1987Thailand
Thailand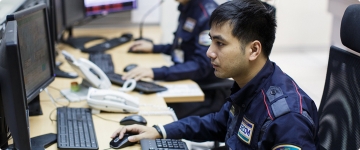 year

In 1987, established a joint venture with Saha Group.
1990Australia
Australia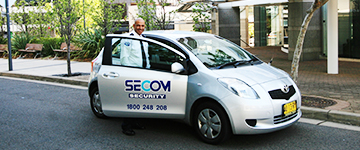 year

Established in 1990 and secured many contracts to provide security services to governmental agencies
1991United Kingdom
United Kingdom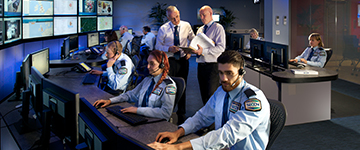 year

Consolidated the company in 1991. Provide services for airports, banks, etc. Rank TOP 3 in the UK market
1991Malaysia
Malaysia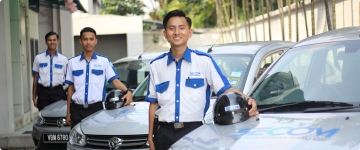 year

In 1991, established a joint venture with The Lion Group and the Malaysian Police Association.
1992China
China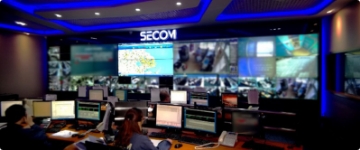 year

Starting with the first branch opened in Beijing in 1992, Secom has continuously expanded its offices from the mainland to the islands. Currently, there are 13 branches and 124 responsive points.
1992Singapore
Singapore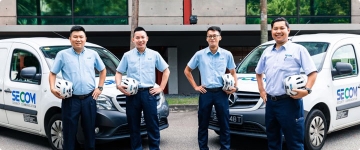 year

Established a joint venture with the police force in 1992
1994Indonesia
Indonesia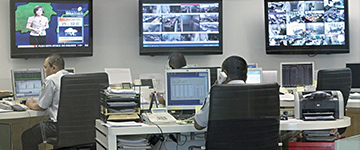 year

Established in 1994 and recently highly appreciated in anti-terrorism security
2006Vietnam
Vietnam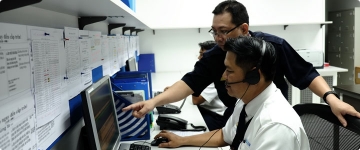 year

Came to Vietnam in 2006, had the official brand "Secom" since 2014 after loosened regulations on business management
2011New Zealand
New Zealand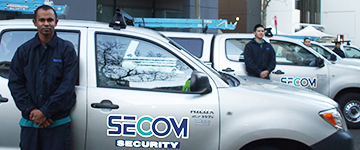 year

In 2011, Secom Guardall NZ became a member of the Secom group. The company now provides total security services to the center areas of Auckland city
2013Myanmar
Myanmar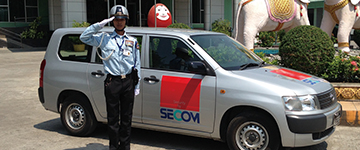 year

In 2013, established a joint venture with Shwe Thanlwin Group, which started operating from April 2015.
2019Turkey
Turkey
year

In 2019, established a joint venture with Calik Group to open Secom Aktif in Istanbul